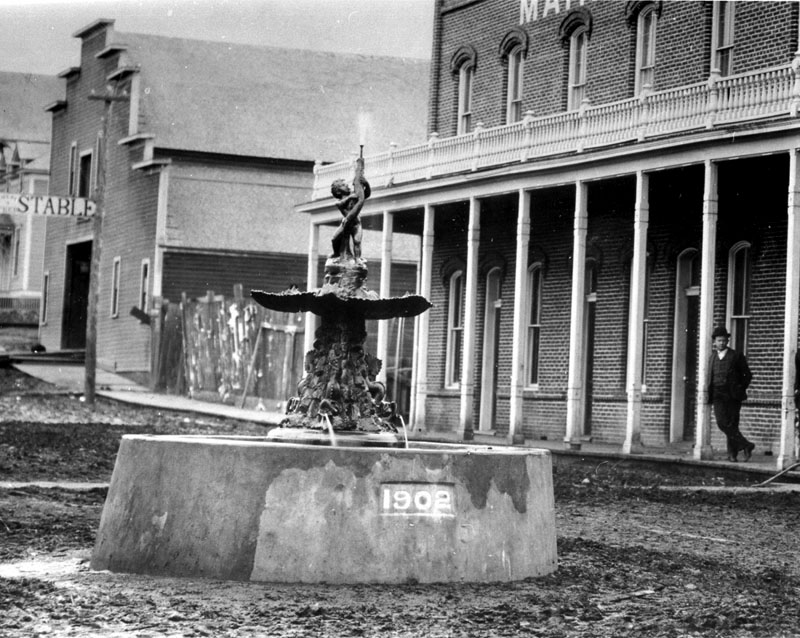 Downtown Weston – Photograph courtesy of Chuck McCullough
Weston was named for Weston, Missouri, by T.T. Lieuallen who came from Missouri. Lieuallen was the first postmaster at Weston, Oregon. The community is located east of Athena, and South of Milton-Freewater.
Weston is the second oldest town in Umatilla County, after Umatilla. Lieuallen erected the first two houses, a dwelling and a blacksmith shop. Rube Baskett, lawyer, and R.A. Steele, notary public, were the dispensers of law and justice.
Charles Patterson drove the first stage coach from Walla Walla through Weston to Pendleton. Barney Keenan, a farmer, was the second man to hold the reins of the stage coach. S.F. Neff was Weston's first schoolmaster.
Hill & Baker operated a general merchandise store at Weston and were succeeded by Saling & Reese.
Weston was incorporated in 1878 and T.J. Lucy was Weston's first mayor. The Weston Leader was established by W.L. Black.
Weston was the home for the Eastern Oregon State Normal School. It was established about 1882, but it wasn't until 1893 that the school became a bona fide state school. The school served as a training school for teachers.