I am temporarily adding Pioneer Days history until we can rebuild the Umatilla County Pioneers Association website. If you have information, photographs, etc. to share please contact us. I am missing information on the Queens and Grand Marshals from 2014 through the current year.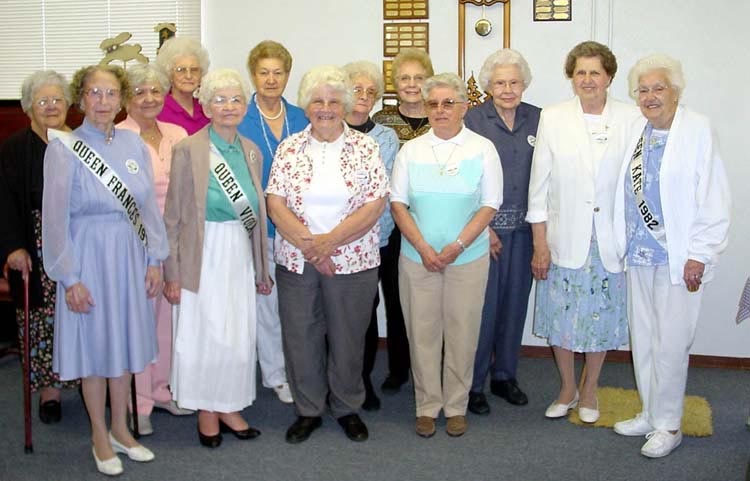 Umatilla County Pioneer Association's Past Queens
Back Row: 1994 Queen Noma Herndon Tucker, 1997 Queen Tootie McLean Olinger, 1984 Queen Glendoris Wilson Grove, 1986 Queen Ruby Hall Kirk, 1995 Queen Erma White Thomas, 2002 Queen Carol Greer Gadaire, 1936 Queen Catherine Price Jones, 2003 Queen Bernadine Beamer Towne, 1982 Queen Kate Dickenson Gordon.
Front Row: 1979 Queen Frances Cannon Pinkerton, 1985 Queen Violet Jamison Diggins, 1996 Queen Lyn Johnson Delph, 2001 Queen Mary Lou Towery Thompson.
WHAT GOES ROUND COMES ROUND by Noma Tucker as presented to the Weston Chamber of Commerce April 1998 By Noma Tucker